We were delighted to welcome Paul Maynard MP to our Oldham office to catch up with him about the developments at Ace Centre.
People may recall that Paul was instrumental in assisting the AAC sector to establish the commissioning of NHSE specialised AAC services and gave a keynote speech at a Communication Matters National Conference about his efforts in Parliament to champion improved provision of AAC services and equipment.  Paul was recently appointed as the new Chair of APPGAT and wanted to refresh his knowledge of the range of assistive technologies available as well as learn about how NHSE specialised AAC services are now being delivered.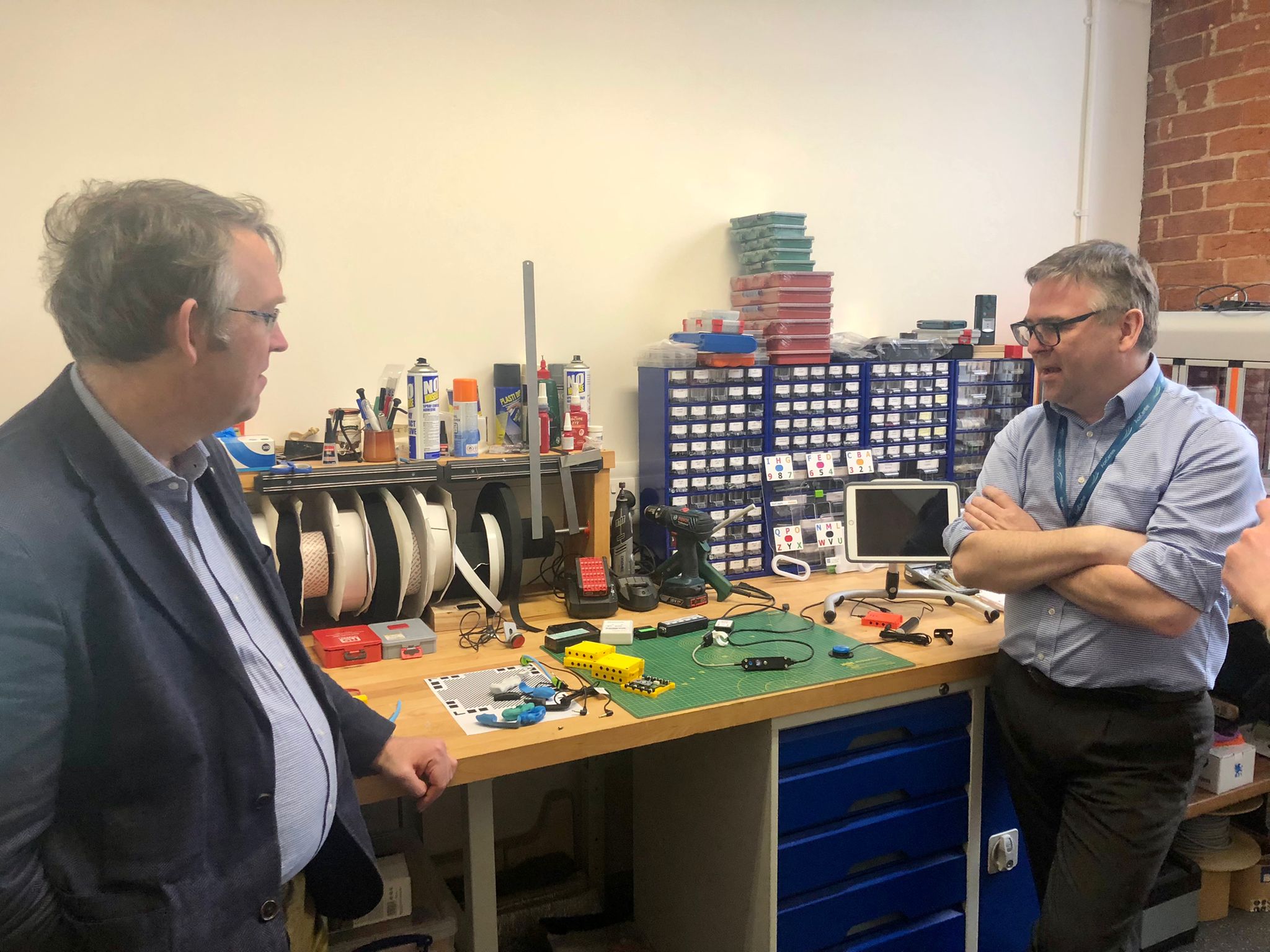 We showed Paul some different aspects to this service – our engineering offer, the circular economy of our equipment and he also had a chance to try out some equipment himself.  He found out about how our Partnerships are being delivered in schools and saw first-hand the range of training available within Ace Centre Learning.
"I am thrilled to be working again with Paul and have big ambitions for collaborating with him to develop ATech and AAC services and equipment in the future." – Anna Reeves, CEO Ace Centre